Live Action, a top advocacy group for pro-life causes, was banned from the Pinterest social media platform. That action ends the measure of success with organizing and informing through the liberal-run online interaction.
The ban is permanent, according to conservative commentator Todd Starnes, listing Live Action as a form of pornography.
To Starnes, who has been following up closely on liberal and leftist-run social media platforms that are famously bigoted against Christians and conservatives, the likes of Facebook, Amazon and Google, Twitter and the like, this is more of the same.
"The social media platform accused Live Action of posting harmful misinformation and medical misinformation," Starnes said. "The social media purge is a very real and dangerous thing. They are targeting Christians, conservatives and pro-lifers.
Starnes said that the whistle this time was blown by conservative agitator Alison Centofante, who said she observed how LiveAction.org was now included on a list of blocked pornography sites.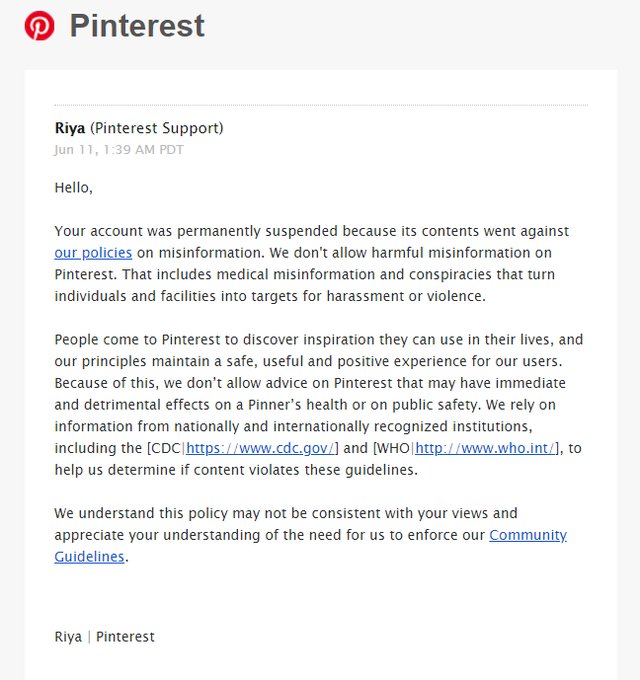 "Pinterest users deserve to know the truth, and our messages deserve to be treated fairly," Starnes said. "If Planned Parenthood can promote their message on Pinterest, then Live Action should be able to as well."
According to Starnes, an unexpected volley of Twitter support came from none other than President Donald Trump, regarding the ongoing censorship and bigotry issue involving liberal-run social media.
"Over the weekend President Trump called out social media platforms that are banning conservatives," Starnes said.
"Twitter should let the banned Conservative voices back onto their platform, without restriction," the president declared ironically on Twitter. "It's called Freedom of Speech, remember. You are making a Giant Mistake."
radical leftists control most of the nation's social media platforms

Todd Starnes
"In recent days Facebook, Twitter and YouTube have ramped-up efforts to remove gun-toting, Bible-clinging Conservatives," Starnes added. "They are literally cleansing social media of any content that is contrary to the leftist agenda."
Recent atrocities include YouTube's demonetizing of famed conservative Steven Crowder after a complaint from a radical gay leftist, Starnes noted.
"Last May, Twitter banned actor and well-known conservative James Woods, prompting the president to issue a fierce condemnation," he said.
"The fact is that radical leftists control most of the nation's social media platforms," Starnes added.