Martin Mawyer takes top news stories weekly and gives them a painful Saturday Smackdown. So here are the Smackdown lashings for the week of 2.04.23.
'Heroic sidewalk counselor' found innocent of abortion clinic charges
Here's yet another case of an innocent American family terrorized by federal thugs bursting into a home armed with weapons and bogus charges … but this one has a happy ending.
Pro-life activist Mark Houck was cleared of all federal charges of violating the Freedom of Access to Clinic Entrances Act – which makes it a crime to block a woman's access to an abortion clinic.
Although a Philadelphia court previously dismissed similar charges against Houck, Biden's DOJ jackboots took up the abortion flag. They raided Houck's home, where his wife and children were enjoying family time together.
The FBI reportedly swarmed the property with 15 vehicles and dozens of armed SWAT officers and ultimately arrested Houck.
The incident that prompted his arrest occurred in October 2021 after Houck and his young son were chased down a sidewalk and across the street at the Planned Parenthood Elizabeth Blackwell Health Center.
A Planned Parenthood abortion clinic worker, Bruce Love, wanted to stop Houck from counseling two people who had left the clinic.
Love walked over to Houck and his son, who were praying, and stood just a couple of feet from them, yelling "vile and nasty things." Eventually, Houck pushed Love away from his son after he asked Love numerous times to stop harassing the boy. After the shove, Love fell down.
The attorney for Houck, Brian McMonagle, with the Thomas More Society, praised the jury for finding his client innocent.
"This case is about a father's love for his child," he said. "I truly believe that we've sent a message to Biden's DOJ and the abortion industry that, despite all their money and power, they can't get away with abusing government power to destroy the lives of heroic sidewalk counselors," McMonagle said.
Although Houck was victorious, it is still disturbing to see our Justice Department under Joe Biden hunt down Christians and conservatives like we are big game prey, busting in doors, terrifying families at gunpoint, and, in this case, advancing and promoting the horrendous act of murdering unborn babies.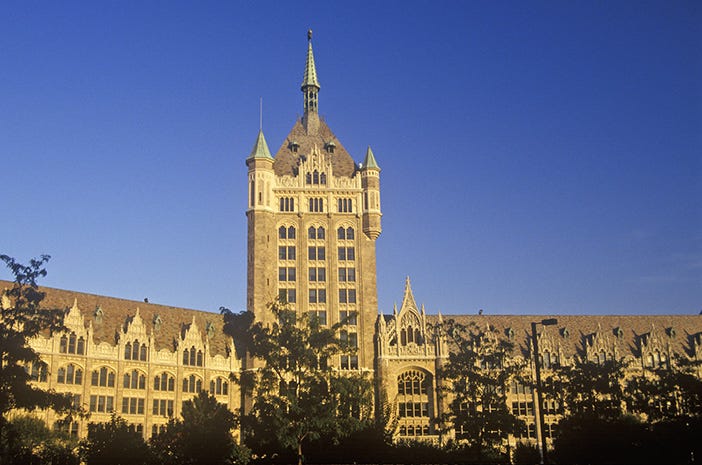 Public university forces students to pass a wokeness test to graduate
Education for young people in 1930s Nazi Germany went something like this:
Boys were trained to be effective soldiers, "swift as a greyhound, as tough as leather, and as hard as Krupp steel."
Girls were trained to be good wives and mothers.
Eugenics, the theory of altering genetics by excluding people and groups judged inferior, was taught to both sexes. All students were required to agree with the racial purity and superiority of the Aryan race.
Students who failed to complete these courses were not allowed to graduate.
Why bring up this racist education of Nazi Germany?
Because it has been resurrected by the State University of New York (SUNY), which now requires all students at its 64 campuses to complete their education to receive their diplomas.
Students must take and pass a course entitled "Diversity, Equity, Inclusion and Social Justice" to graduate, beginning with the new freshmen students this fall.
One professor at SUNY, Nicholas Giordano, commented, "This is nuts. Unfortunately, SUNY responded to the mob."
The woke curriculum focuses, of course, on racial, class and gender groups.
Students will study the "creation and perpetuation of the dynamics of power, privilege, oppression, and opportunity" in the U.S., meaning oppression by whites over every other ethnic group.
As usual, SUNY ideologues put together a defense of the curriculum in a mindless, blathering, nonsensical statement filled with woke buzzwords:
"Exposure to, and understanding of, diversity is essential to success in our modern society and economy," the statement begins. "SUNY is committed to … diversity … foundation of all it does … celebrating our diversity … fostering respectful dialogue … blah blah blah."
Since SUNY is a public taxpayer-supported school, hopefully this woke indoctrination will wind up in the courts.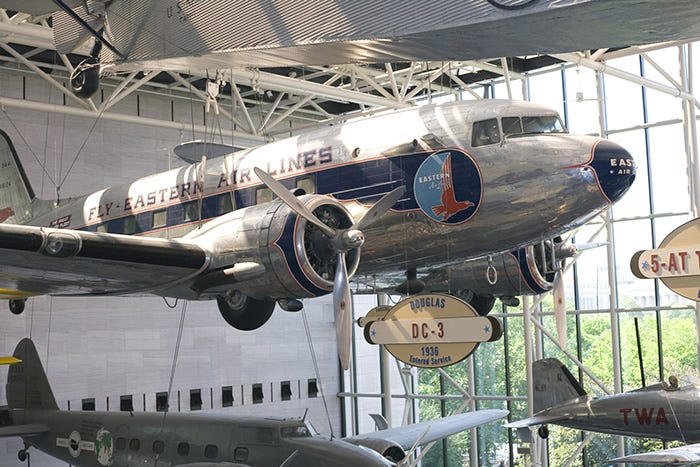 Wearing pro-life beanies deemed too offensive for Smithsonian
Students from a Catholic school visiting the nation's capital for the annual March for Life recently got a swift and unpleasant lesson in prejudice and religious bigotry when they were kicked out of the Smithsonian Museum for wearing caps that read, "Rosary Pro-Life."
Altogether 12 students from Our Lady of the Rosary School in Greenville, SC, were kicked out of the Smithsonian National Air and Space Museum because of the pro-life message on their beanies.
The mother of one of the students said the group was approached by a security guard who told them to either take off their beanies or leave the premises.
Her daughter, one of the students, told the guard they were wearing hats to identify and find one another in the crowd. They were then escorted out of the museum.
This incident of speech and religious discrimination is so wildly over the top that it's almost amusing – but the harsh reality is that young students were subjected to unconstitutional ejection from the museum simply for wearing the words "pro-life" on their hats.
And that's not funny at all.
The Smithsonian is not a private company that has the right to discriminate; it's a government-funded entity and may not discriminate against anyone exercising constitutionally protected speech.
Jay Sekulow with the Center for Law and Justice has already been retained to represent the students. However, the Smithsonian is beginning to backpedal and is apologizing for kicking the students out.
"Asking visitors to remove hats and clothing is not in keeping with our policy or protocols," said a spokesperson – but we're calling B.S. on this apology. Why would guards take it upon themselves to bully students and then force them to leave without a directive from someone on high?
The answer is obvious: They wouldn't.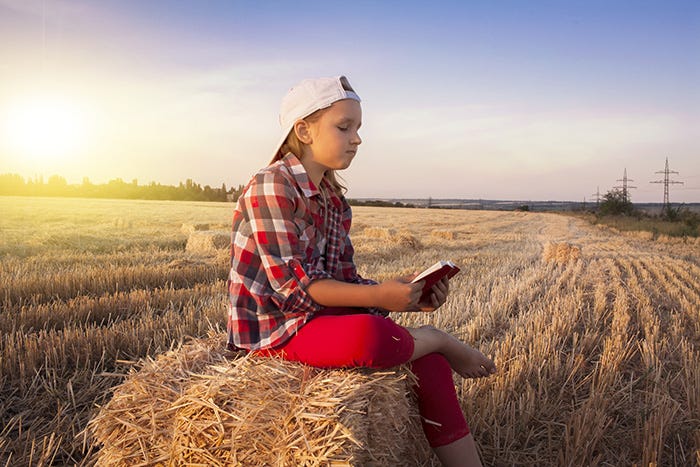 Nebraska Dem wants to ban Vacation Bible School
Ah, summertime! When churches and parents across America are gearing up for Vacation Bible School – a time for children to have fun and learn about the Bible, while their parents get a little "me time" away from the kids.
Well, this may come to a screeching halt if one demented Democrat in Nebraska gets her way.
Sen. Megan Hunt has proposed a ban on children attending not just Vacation Bible School, but all church youth groups and camps, to prevent "religious indoctrination" of children …
… otherwise known by parents as raising our children "in the nurture and admonition of the Lord." (Eph. 6:4)
Sen. Hunt believes any child under age 19 should be excluded from attending "religious indoctrination camps" which, she believes, have a "well-documented history of indoctrination and sexual abuse perpetrated by religious leaders and clergy people upon children."
Hunt admits she doesn't really think her amendment has a chance of passing, but she's trying to make a point that Republicans, in her view, are way off base in their bill to ban children from attending drag queen shows.
"Abusers within churches and other religious institutions often use events like church or youth-group-sponsored camps and retreats to earn children's trust and gain unsupervised access to such children in order to commit (sexual) abuse," Hunt's bill amendment states.
What churches has she been visiting? And if those things are going on, by all means, shut them down.
But if you want to know when sexualization is actually happening to children, it's when they are being dragged – no pun intended – to drag queen shows.
Just another example of more anti-Christian bigotry from the lunatics in the party of Joe Biden.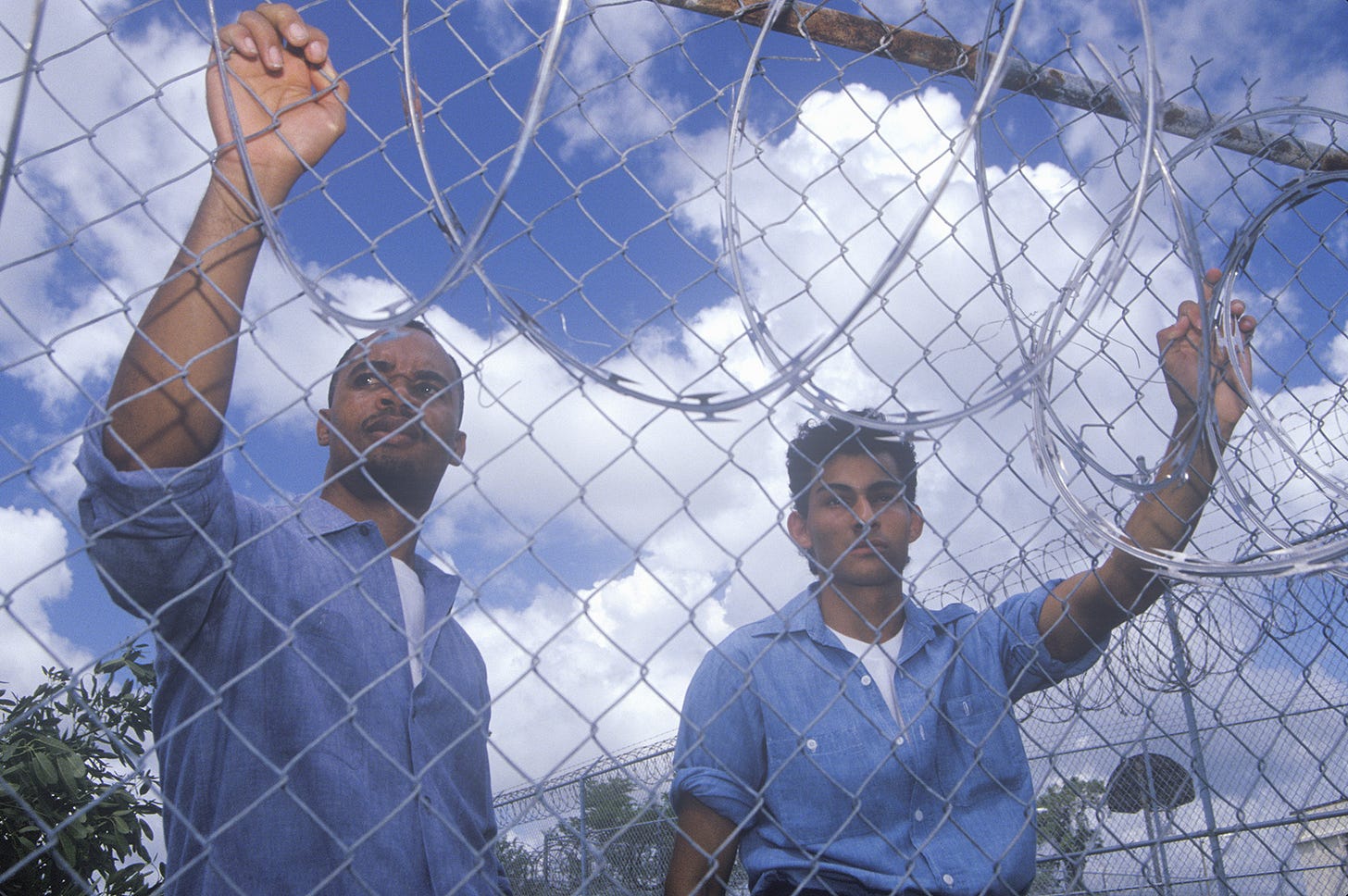 Prisoners asked to choose between longer sentences or donating organs
For some inmates in Massachusetts, this may be a tough choice:
Receive a reduced sentence or give up some of your body's organs and bone marrow. But at least the inmates will have to die first.
The legislation, co-sponsored by Reps. Carlos Gonzalez (D) and Judith Garcia (D), would create The Bone Marrow and Organ Donation Program within the Department of Corrections.
If a prisoners agree to donate their organs, they could lose up to a year off their sentences.
Gonzales stated that he was inspired to introduce the bill after visiting a friend who suffers from a failing kidney.
Um, Carlos, why not donate one of your kidneys instead of bribing prisoners to donate theirs? That way they can serve their full terms in prison, which we assume they deserve because they're convicted criminals, and you will spend only a few weeks recovering in a hospital.
Needless to say, the bill has raised ethical concerns for the more than 6,000 men and women in prisons throughout Massachusetts, including the potential for inmates to feel coerced into donating organs in exchange for reduced sentences.
One Twitter user summed up the criticism this way: "Can someone donate the author of the bill a heart?"
We might add, "and a brain."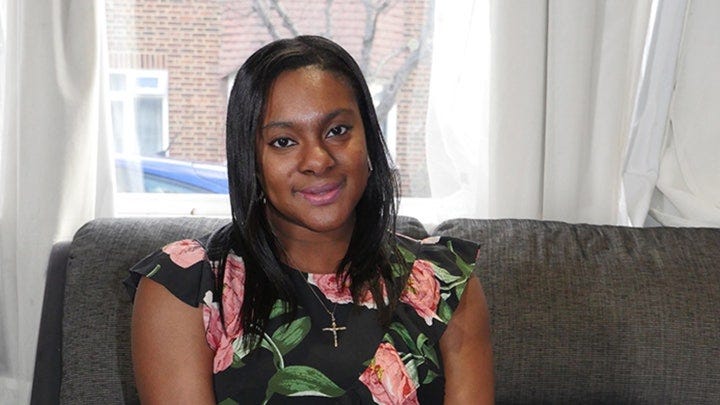 Christian mom sues after 4-year-old forced to march in LGBT parade
Could this be a foreshadow of what could happen here in America?
A case currently in the courts in the U.K. could be a landmark one, and may determine whether or not that country has the right to impose LGBT ideology on school children against the wishes of parents.
The U.K. mother, Izoduwa Montague, charges that the school "aggressively informed her" that her son was not allowed to opt out of the gay pride march despite her family's religious beliefs.
When she showed up at the school to discuss her concerns, the deputy headmaster was wearing a T-shirt emblazoned with the phrase: "Why be racist, sexist, homophobic or transphobic when you could just be quiet?"
"The school was so angry that any parent could be annoyed about this, they just decided that they were going turn the whole school into a big LGBT-friendly school," Montague testified.
The school was inundated with gay-themed books, flags, posters and other materials promoting the LGBT lifestyle to little children. She also testified that her son was placed in a three-hour detention and segregated from his peers after she spoke out against the indoctrination.
Montague also said she and others in the U.K. have had the police called on them for expressing opposition to LGBT ideology. She ultimately placed her son in a Catholic primary school, but also decided to take legal action.
We're watching this case carefully. It is currently being heard in the U.K. courts, and could be a bellwether for more erosion of religious freedom there … and possibly here as gay activists' are also closely watching this case in the U.S.