Stop World Hijab Day Exposé (20 copies)
00008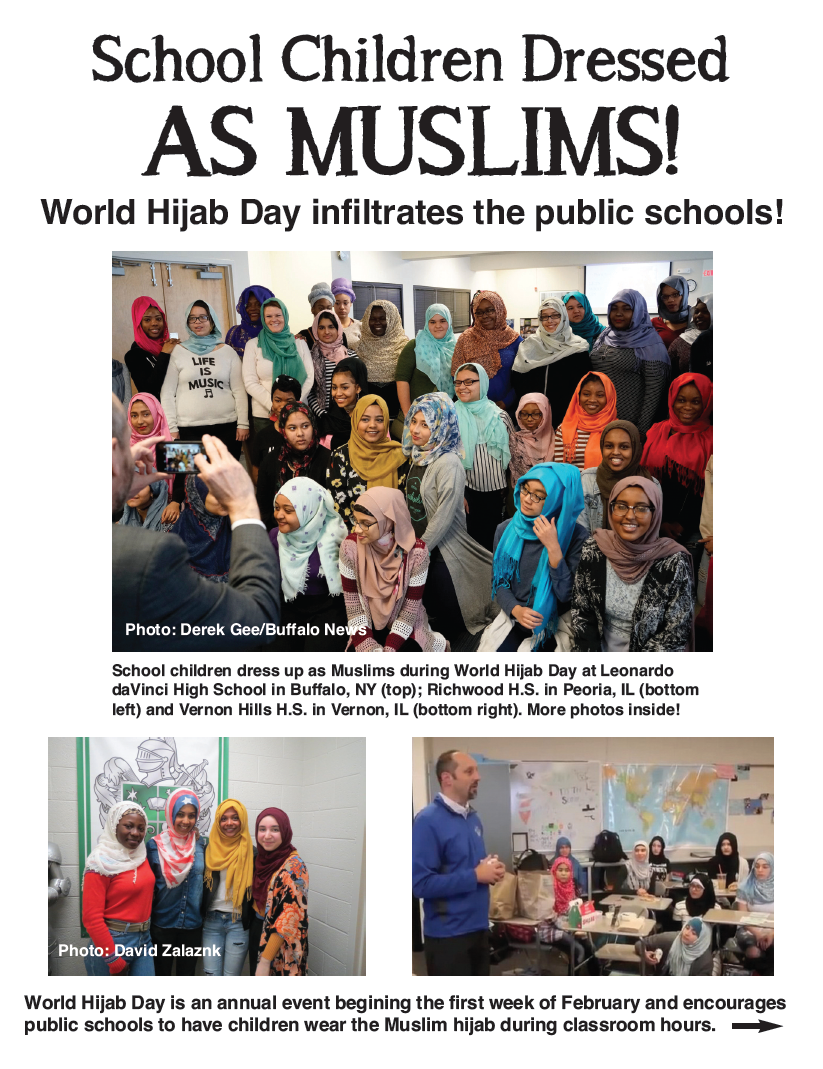 Order bulk copies of this shocking 4-page Exposé that uncovers public schools dressing children up as Muslims during World Hijab Day.
World Hijab Day is celebrated during the first week of February where many schools ask children to wear the Muslim hijab during classroom hours, with some schools actually providing students with the Muslim headscarf to wear.
Even teachers, principals and school administrators are asked to participate.
In this campaign to alert concerned families across America, Christian Action Network is making its exclusive exposé uncovering World Hijab Day available for citizens to distribute in their hometown, church and to local officials.
The 8 1/2 x 17 newsletter, depicted below, is pre-folded for easy distribution, mailing and canvasing.